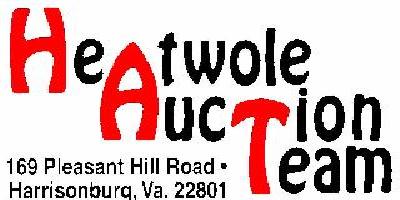 Your Full-Service Auction Company
Our Auctions
Bidding & Buying at Auction
North Main Mini Ashby Mini Storgae
Storage 1614 North Main St 5717 Herring Lane
Harrisonburg Va @ 5PM Dayton, Va. 22821 @ 5PM
March 29th 2023 March 27th 2023
Off U. S. 11 (S. Main St.) , Turn West on Pleasant Hill Rd, .9 Mile on Left See map
TERMS - Cash or Approved Checks
<![if !vml]>
<![endif]>
Ashby Mini Storage Monday March 27th @ 5PM
Unit # A-11. A-17.B-04.B-13.C-09.C-19.D-32.E-18.E-39.E-44.F-30.F-33.G-03.H-07.H-23.
North Main Mini Wednesday March 29th @ 5PM
507.308.307.310.416.204.131.252.224.103.232.268.253.209.327.207.
304.129.151.330.201.119.282.339.337
PURSUANT TO THE CODE OF VIRGINIA TITLE 55-416, THE SELF SERVICE STORAGE ACT THE UNDERSIGNED WILL SELL ON THE PREMISES CONTENTS OF SEVERAL STORAGE UNITS
.
UNITS TO BE SOLD AS COMPLETE UNITS
TERMS - CASH. ALL UNITS SUBJECT TO REDEMPTION PRIOR TO AUCTION. MOST UNITS TO BE SOLD AS COMPLETE UNIT, SOME PIECEMEAL SALES.. $50.00 REFUNDABLE CLEANING DEPOSIT ON COMPLETE UNIT SALES. NO EXCEPTIONS PLEASE.
Click a picture to see it larger. Need to see an item not pictured? Contact us