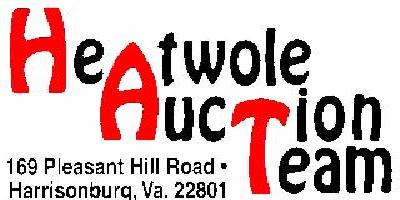 Your Full-Service Auction Company
Our Auctions
Bidding & Buying at Auction

Auction
Acorn Mini Storage
Overdue Storage Units
July 13th @ 5:00 P.M.
950 Acorn Drive. Harrisonburg, Va
TERMS - Cash ONLY NO EXCEPTIONS
PURSUANT TO THE CODE OF VIRGINIA TITLE 55-416, THE SELF SERVICE STORAGE ACT THE UNDERSIGNED WILL SELL ON THE PREMISES CONTENTS OF SEVERAL STORAGE UNITS INCLUDING BUT NOT LIMITED TO THE FOLLOWING UNITS
UNIT NUMBERS WILL BE LISTED LATER
AND OTHER OVERDUE UNITS.
CASH ONLY ALL UNITS SOLD AS COMPLETE UNITS
TERMS - CASH. ALL UNITS SUBJECT TO REDEMPTION PRIOR TO AUCTION. LIEN HOLDER WILL SELL ALL UNITS AS COMPLETE UNITS. A $50.00 REFUNDABLE CLEANING DEPOSIT WILL BE REQUIRED ON EACH UNIT FROM ALL PURCHASERS
Acorn Mini , LIEN HOLDER
.
Click a picture to see it larger. Need to see an item not pictured? Contact us