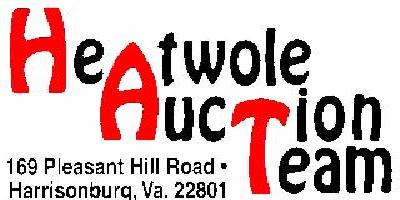 Your Full-Service Auction Company
Our Auctions
Bidding & Buying at Auction

Auction

5:00 P.M. April 10th, 2019
190 East Mosby Road Harrisonburg, Va
TERMS - Cash ONLY NO EXCEPTIONS
PURSUANT TO THE CODE OF VIRGINIA TITLE 55-416, THE SELF SERVICE STORAGE ACT THE UNDERSIGNED WILL SELL ON THE PREMISES CONTENTS OF SEVERAL STORAGE UNITS INCLUDING BUT NOT LIMITED TO THE FOLLOWING UNITS 1164, 1140, 276/291, 1155, 119, 1073, 1071, 346, 463, 137, 189, 300, 171, 342, 454, 1174, 814, 752, 236, 217, 328, 407/424, 562, 1316, 309, 315, 272, 1166, 691, 1057, 239/254, 501, 318/325, 481, 404/427, 1025
Plus 2004 Jaguar x-type 4 door sedan.
AND OTHER OVERDUE UNITS.
ALL UNITS SOLD AS COMPLETE UNITS
TERMS - CASH. ALL UNITS SUBJECT TO REDEMPTION PRIOR TO AUCTION. LIEN HOLDER WILL SELL ALL UNITS AS COMPLETE UNITS. A $50.00 REFUNDABLE CLEANING DEPOSIT WILL BE REQUIRED ON EACH UNIT FROM ALL PURCHASERS
.
Click a picture to see it larger. Need to see an item not pictured? Contact us